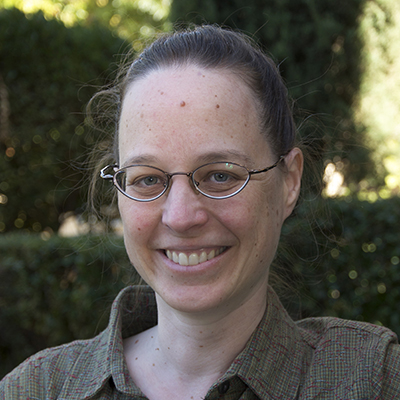 Eleanor G. Rieffel
Senior Research Scientist and QuAIL Lead, Chief Scientist, NASA Ames; Chief Computational Scientist and NASA Ames Institutional PI, SQMS
Eleanor G. Rieffel leads the Quantum Artificial Intelligence Laboratory at the NASA Ames Research Center and is a 2020 NASA Ames Associate Fellow. She joined NASA Ames Research Center in 2012 to work on the expanding quantum computing effort. Previously, she performed research in diverse fields, including quantum computation, applied cryptography, image-based geometric reconstruction of 3-D scenes, bioinformatics, video surveillance and automated control code generation for modular robotics.
Eleanor's research interests include quantum heuristics, evaluation and utilization of near-term quantum hardware, fundamental resources for quantum computation, quantum error mitigation, and applications for quantum computing. She received her Ph.D. in mathematics from the University of California, Los Angeles.
As Chief Scientist at SQMS, Eleanor applies her broad experience in quantum computing to help advance center research, particularly in algorithms, tool design and hardware-algorithm co-design.