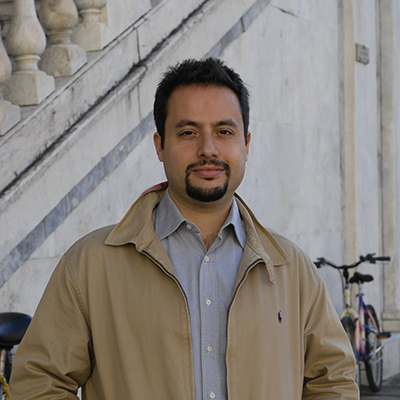 Marco Polini
Professor, University of Pisa; Quantum Materials Focus Area Team Member, SQMS
Areas of Expertise: Condensed Matter Physics, Quantum Devices, Computational Science, Theoretical Superconductivity, Materials Science, Quantum Sensing
Thrust: Technology
Marco Polini's group is interested in a broad range of topics in the arena of theoretical condensed matter physics. They are currently working on:
Cavity quantum electrodynamics of strongly correlated electron systems, with a special emphasis on fundamentals and on the possibility to engineer exotic phases of matter via quantum fluctuations of the vacuum.
Quantum batteries, i.e., many-body systems that employ quantum resources such as entanglement to achieve fast charging, while at the same time optimizing work extraction capabilities.
Ab initio theory of magnetism in 2-D materials and coupling between magnons and plasmons.
Theory of superconductivity in strongly correlated electron systems, with a particular emphasis on extreme non-adiabatic superconductivity.